Skip to Content
What Are Hurricane Fabric Panels?
Hurricane fabric panels are reliable, easy to use, and the most affordable product on the market. This durable fabric is hurricane rated to help protect you and your home during storm season. You can also see through fabric panels when they are in place, allowing you to view out and let some light in. Give us a call today to set up a consultation and have our experts to help you determine the best fit for your home. With over 25 years of experience, you can feel confident in our recommendations and skills.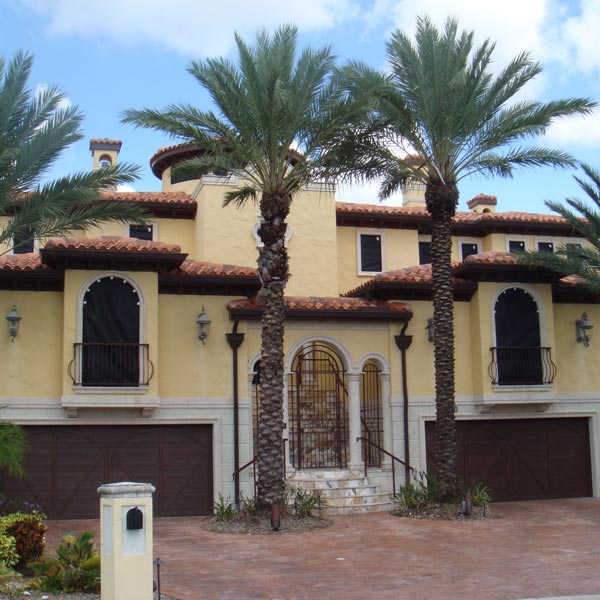 How Hurricane Fabric Panels Protect Your Tampa Bay Home
Fabric Panels are made of a flexible fabric material that you install manually when needed and store when not in use. They can use a standard grommet attachment, a bracket attachment, or a buckle attachment for corners or large areas. The anchors are either panel mates, which look similar to a blunt screw, or a female anchor, which is installed into the wall and is flat, so that the anchors are almost hidden. Both anchor options come with plastic caps that you can paint to match the color of your home, making them even less visible. Fabric panels are hurricane rated, to prevent debris and wind from wreaking havoc throughout your home when hurricane season rolls through our community.
Roll-A-Guard Delivers Swift Protection
Fabric panels can be used over windows, doors, or to enclose lanai areas, and are easy to use! Unlike classic aluminum panel shutters, fabric panels are lighter, do not have sharp edges, and they let more sunlight in. Contact us today to find out if fabric panels are right for you!
Contact Us for a Free Estimate!