Skip to Content
Retractable Solar & Insect Screens
Block the Sun & Bugs With Retractable Solar & Insect Screens
Tampa Bay residents know the summer sun can get quite hot, and with the heat, bugs are sure to follow. Protect your loved ones and your home by allowing Roll-A-Guard to install new remote operated retractable solar and insect screens to your garage opening or patio. Hang out longer and stay comfortable this year with an investment in your home and happiness. Our installers work swiftly because we understand you want to utilize these areas for entertaining and personal comfort. Retractable solar and insect screens come standard with a remote for ease of use! When you are ready to upgrade your home by adding personal and monetary value, give Roll-A-Guard a call to schedule a consultation.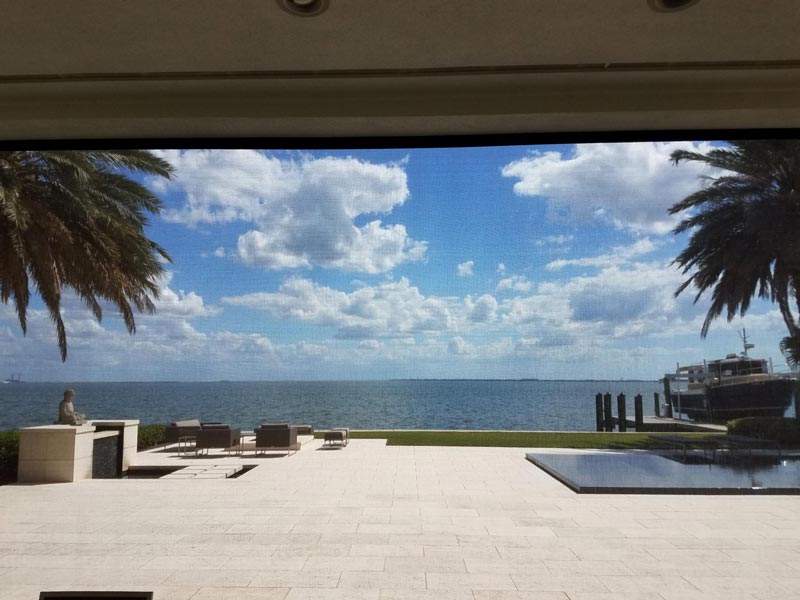 Why Install Retractable Solar & Insect Screens?
Is your patio the hangout spot in the summer? Do you enjoy working in the garage? Then, you need to invest in added protection with retractable solar and insect screens. These modern innovations allow you to be outside without all the added stress of bugs like flies, mosquitos, and more from driving you indoors. You can also protect yourself, your friends, and your family from the hot Tampa Bay sun. Our screen can block 75-95% before they enter through your open garage door or patio window.
Additional Benefits for Your Tampa Bay Home
Blocking direct sunlight and keeping bugs away are the obvious benefits of having Roll-A-Guard  install retractable solar and insect screens, but there are so many more. For instance, you will add monetary value to your home. Potential buyers love to see these additions installed on the house because they won't have to worry about having it done themselves. Speaking of value, these screens also protect your pocketbook when it comes to your monthly bills. By managing the sun's warm rays, you can better control the temperature inside your house and save money each month.
Contact Us for a Free Estimate!